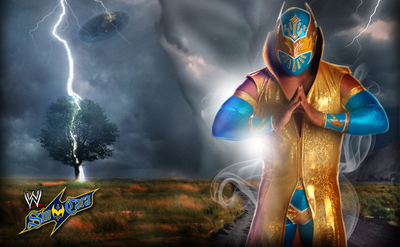 Having already forged a strong international following, Sin Cara, known for his high-flying style and awe-inspiring acrobatics, set his sights on reaching new heights of global success with WWE.
A second-generation performer, Sin Cara began in Mexico at the tender age of 15 and has never looked back. With his roots firmly bedded in the art of lucha libre, he exudes charisma, agility and a deep love and loyalty for his Mexican heritage.
Hailing from Mexico City, where passionate fans of all ages turn out regularly to see their favorite performer, Sin Cara is sure to have a huge impact on WWE over the course of his career.
Ad blocker interference detected!
Wikia is a free-to-use site that makes money from advertising. We have a modified experience for viewers using ad blockers

Wikia is not accessible if you've made further modifications. Remove the custom ad blocker rule(s) and the page will load as expected.